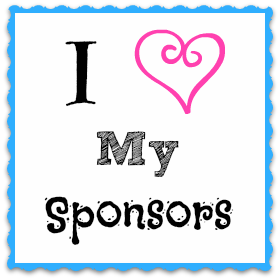 Are you looking for maximum exposure for your blog or business? I would love to have you sponsor The Little Delights In Life! Here are the different size options available:
7 Layer Cake:
There is only one ad featured in this size. It is the biggest and has the most exposure. Runs for 30 days and includes a guest post and social media promos.
Cupcake:
This ad size goes right under the 7 Layer Cake and I am only offering 5 spots! They are all rotated through so you still get maximum exposure.
Cake Pop:
These are the smallest of the three, but they definitely still delicious :) I only have 8 spots available so act fast! The ad spots are rotated through each other so you still have maximum exposure.
I am offering lower prices this whole month of October! I would love to help your business grow :)
Visit my
Sponsor
page with all of the updated stats. I have had a
minimum
of 2,000 DAILY page views for 5 months straight and most of the traffic comes from Pinterest, YouTube, and Facebook. Sign up now so I can share this traffic with you!
p.s. If you need help making an ad in the right size dimensions I would love to help!